Opus 440
Bernini's Angels
(2002)
for Two Pianos
Angel Holding the Scourge
Angel Holding the Crown of Thorns
Angel Holding the Superscription
Haley Myles and Matthieu Bergheau, pianos
Duration: 8 min.
Dedication: for Richard Benefield and the Harvard University Art Museums
Commission: Commissioned for the Harvard University Art Museums
Publisher: Subito Music Corp.
Performance materials available from the publisher.
Bernini's Angels (2002) for two pianos was written for and is dedicated to Richard Benefield and the Harvard University Art Museums and premiered at the Friends of the Art Museums Holiday Celebration in 2002.
The work is inspired by three sculptures by the Italian sculptor Gian Lorenzo Bernini (1598–1680), all held in the collection of the Fogg Art Museum at Harvard.
All three angels are depicted as holding objects from the Biblical Holy Week narrative. Musically, the work is constructed in three movements, each inspired by a different angel. The movements are tied together with some shared musical material and motivic devices. The pitches A, Bb, and C (and their respective tonal centers) play important roles throughout the work.
The first movement, Angel Holding the Scourge, is bold and relentless. After the brief introduction, the second piano introduces the motive on which the entire movement is built.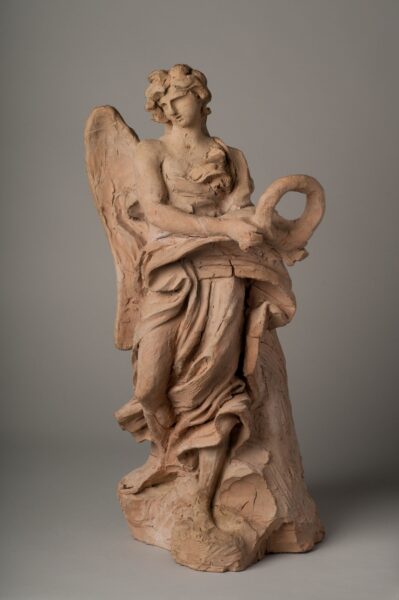 The second movement, Angel Holding the Crown of Thorns, is reposed and ethereal. The opening and closing sections of slow moving chords surround a middle aria section in which a ringing melody is presented over an ostinato. A section of "redemption" emerges at the end.
The final movement, Angel Holding the Superscription, is vibrant. Juxtapositions of ecstatic and fiery material abound as it presses towards its conclusion.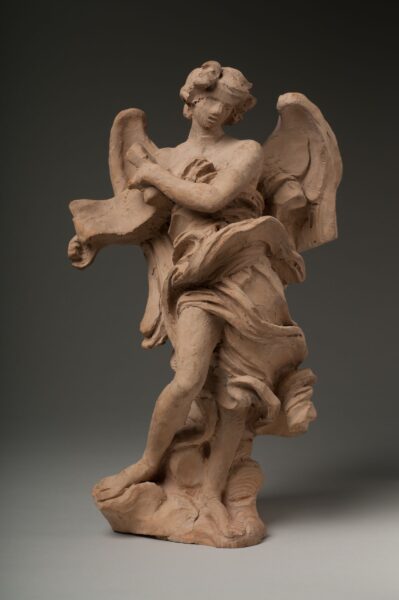 Photographs from the collection of the Harvard Art Museums.